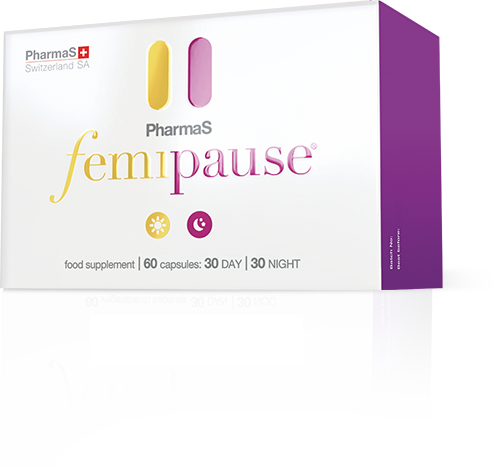 Natural ingredients
2in1
Complete support
in a single package!
Femipause is a natural product made from a unique combination of ingredients that help relieve menopausal symptoms. Thanks to this unique combination, which includes red clover leaf extract and flax seed shells as key ingredients in the day formulation and melatonin as the key ingredient in the night formulation, Femipause represents a novelty in the domestic market that provides complete support and help in overcoming menopausal problems. One of the product's advantages lies in the simplicity and ease of use, thanks to our 2 in 1 concept.


Complete support in a single package!
Djelovanje kapsula za NOĆ, plave kapsule
Djelovanje kapsula za DAN, svijetlo žute kapsule
Select DAY or NIGHT for more information!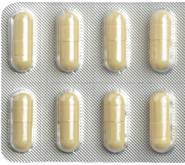 For hormonal balance and a peaceful night's sleep
Contains melatonin that helps you fall asleep faster
Contains Chinese angelica root extract
(Angelica sinensis L.)
Contains valerian root extract
(Valeriana officinalis L.)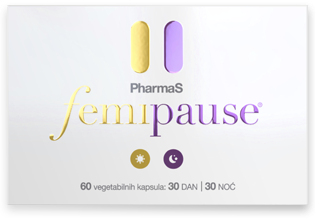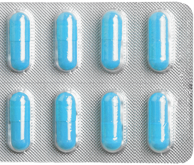 For hormonal balance
Contains red clover that helps alleviate menopausal symptoms
Contains vitamin B6 that helps regulate hormonal activity
Contains vitamins niacin, pantothenic acid, B6, folic acid and B12 that help reduce tiredness and exhaustion
Contains pantothenic acid that contributes to normal synthesis and metabolism of steroid hormones, vitamin D and some neurotransmitters
Contains flax seed shell extract (Linum usitatissimum L.) with secoisolariciresinol diglucoside





take 1 light yellow capsule a day with half a glass of water or other liquids after breakfast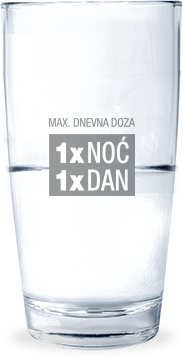 take 1 blue capsule a day with half a glass of water or other liquids one hour before bedtime


PharmaS® Hrvatska – Popovača
Industrijska cesta 5
Potok
44 317 Popovača
PharmaS® Hrvatska – Zagreb
Radnička cesta 47
10 000 Zagreb
+385 1 5509 375
bezreceptni@pharmas.hr
www.pharmas.hr